WEBLAB has an HPC team which aims to boost deep learning research using the latests advances in computing. We believe that a good infrastructure plays a critical role in research, thus we always try to provide our students and researchers with the most cutting-edge available technologies.
GPUs For Deep Learning
The GPU accelerator is now a crucial component for deep learning applications, as it can reduce the training time of neural networks from days to hours. Upcoming GPUs such as NVIDIA Pascal will further reduce this time to minutes.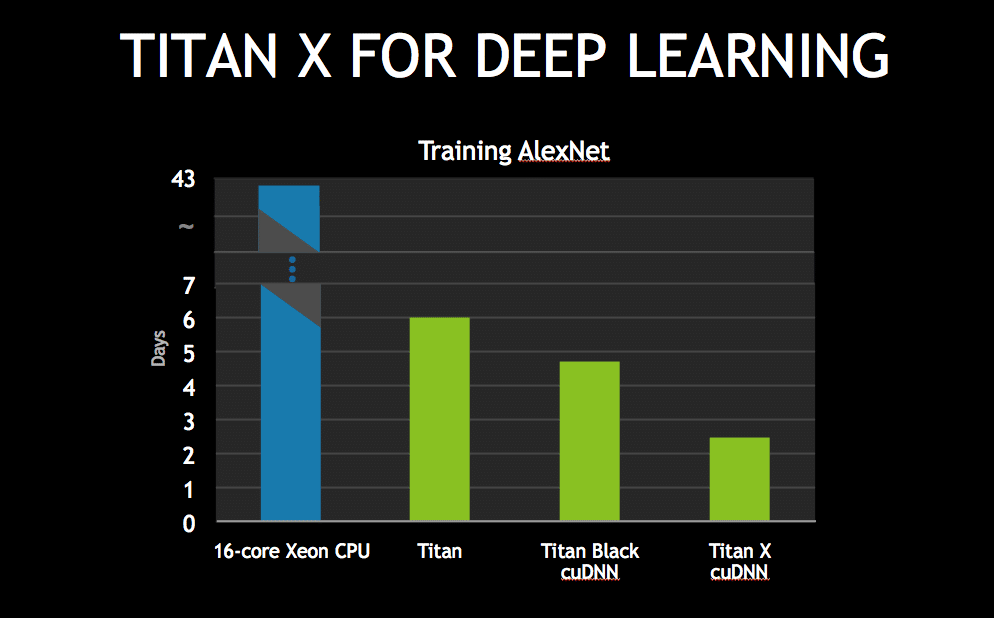 Students Equipment
At WEBLAB students and researchers get an individual PC (Dell Alienware Alpha) with a dedicated NVIDIA GPU.
Server Facilities
Our team maintains 6 high grade servers with the fastest NVIDIA GPUs for deep learning available at the Market right now. We maintain 5 servers with 4x TITAN X GPUs each, delivering multi-GPU environment with impressive speedups for machine learning applications.
| GPU Type | Amount |
| --- | --- |
| TITAN X | 17 (+2) |
| TITAN X (Pascal) | 8 (+4) |
| TESLA K40 | 4 |
| GEFORCE 980GTX | 3 |
| TITAN BLACK | 2 |
| Xeon Phi | 2 |
Virtualized servers
Almost all of our servers are highly virtualized and totally 213 virtual servers exist (2016/05/13). The servers share the GPUs and other resources such as file systems to suit our members needs so that they can create and dump the virtual servers rapidly.
In order to seamlessly support conditions of high load and several users, We use Intel Xeon CPUs with up to 16 physical cores in all our servers.
The computational nodes (servers) are used not only for deep learning researches but also other researches requiring a huge amount of computational resources such as Web analysis and data science.
WEBLAB HPC team
WEBLAB has a special team for HPC and it consists of researchers and engineers who have experiences on working at supercomputer centres, GPU programming and maintaining a GPU server environment. We can provide assistance to improve performance in your deep learning models, and we will provide technical support for all issues you may experience.